heritage dining destination
Old Malaya is a unique heritage dining and events destination in the heart of Kuala Lumpur. This beautiful building comprises several heritage-modelled dining spaces which were tastefully converted from pre-existing colonial homes.
At Old Malaya, all our restaurants have been designed to suit the elegant and historical atmosphere of our beautiful premises. The restaurants, here offer a delightful mix of contemporary, local and international cuisines.
Our intent was to cultivate restaurants and restaurateurs who are intensely passionate about their cuisines, and who take pride in delivering the best food and beverage coupled with excellent customer service. Ultimately, this became a reality – as Old Malaya now houses the most passionate and talented restaurant owners in Kuala Lumpur.
The restaurants at Old Malaya are focused on sourcing the finest locally and internationally produced food, which is transformed daily into the most mouth-watering cuisine by teams of highly skilled professional chefs.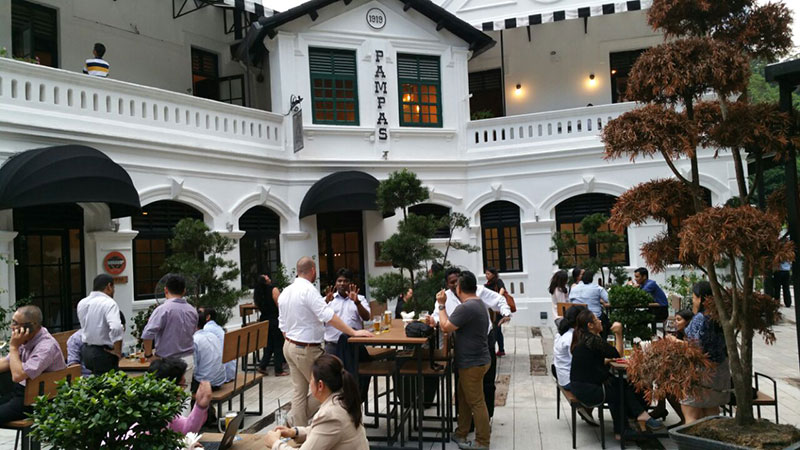 Old Malaya is a historic building located at 66 Jalan Raja Chulan, right in the heart of Kuala Lumpur. It was first constructed in 1919, and initially used to house first Colonial, and then Malayan military officers and their families. The building later became a prominent part of the Kuala Lumpur Eurasian community called the "Old European Settlement".
Abandoned decades ago and left to decay, the heritage building once faced a possible future of demolition and re-development. With the determination to prevent such a future, Dato' Syed Mustaffa Shahabuddin moved to realize his 15-year old dream to save this iconic landmark with his ever ambitious and most capable friend, Mr. Kana Theva. Together, they embarked on a course to revitalize and restore the building to what it is now today.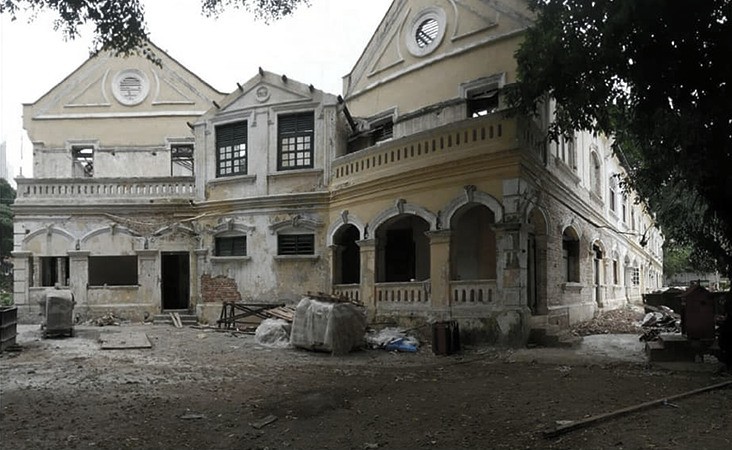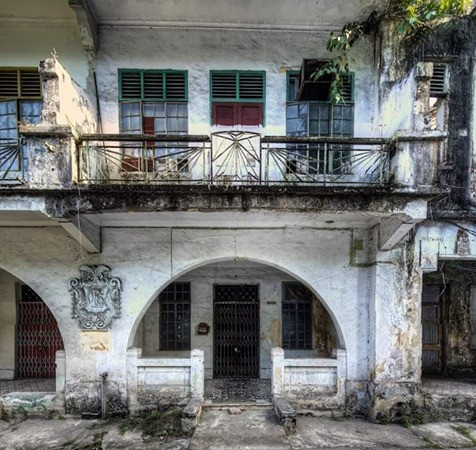 Conservation of the original building was a collaboration, greatly contributed to by Mr. Kana and Dato' Syed, along with The Department of Malaysian Heritage and architects from the Architecture Design Company, Space Fighters, Mr. Zaini Zainul from ZDR and Mr. Syakir Mahadzir. Together, this team carefully restored and developed the original building into a row of heritage styled shop fronts.
The year-long conservation process was involved and intensive. But this group of passionate professionals ensured that most of the building's original features were retained, helping to preserve a vital piece of Malaysian architectural heritage. The neme "Old Malaya" was chosen to represent the unity of all Malaysians, and to evoke memories of a gentler, more elegant period of Malaysia's shared history and heritage.
Now, Old Malaya is home to dining spaces where all Malaysians can indulge in a wide range of international-standard cuisines within the walls of a historical Malaysian landmark.
COPYRIGHT 2020 OLD MALAYA. ALL RIGHTS RESERVED.